Welcome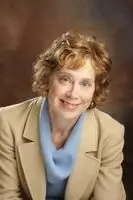 Are you thinking about whether therapy might help?
I provide therapy for….

….. adults who are suffering from anxiety or depression, making it difficult for them to fully function at home, school, work and in their social relationships.

…..parents who feel concerned or overwhelmed about some aspect of their parenting or their child's behavior/development.

…..couples caught up in painful dynamics or conflicts about intimacy, parenting, money or their sexual relationship.

…. individuals suffering from post-partum mood disorder, painful life transitions, grief and loss

.....individuals suffering from disordered eating, body/image concerns
and low self-esteem

Orientation

My approach to psychotherapy is psychodynamic, and informed by Attachment and Developmental theories. In certain circumstances, cognitive-behavioral and family systems approaches and techniques are also helpful in the treatment process.

Left alone, client's thoughts and emotions can feel overwhelming and unmanageable. The curious and non-judgmental stance of the therapist can help clients deepen awareness and understanding of their pain and move out of self-defeating, limiting and critical notions of themselves.

Over time, symptoms decrease as clients are better able to manage feelings and respond genuinely and creatively to life's challenges. Clients begin to feel better about themselves and their relationships.

If you are hurting, take the step to call today. We can have a conversation about whether therapy may be helpful. Tele-health therapy sessions provided.
We are committed to your privacy. Do not include confidential or private information regarding your health condition in this form or any other form found on this website. This form is for general questions or messages to the practitioner.